In 2009 a group of us met in Shanghai and took a train to Lhasa.  In western Tibet we traveled to Guge, circumambulated Kailash, and walked to Everest Base Camp (the real Everest Base Camp where expeditions start from is called "ABC"–"Advance Base Camp.)
In 2011 some of us re-convened and explored the retreat caves and redoubts in Samye Chimphu, Yarlung, and the valleys trending north from the Tsangpo River.
In 2013 we walked from Lambagar (in Nepal) north to Lapchi (in Tibet).  Then we hiked east to Bedung, Na, and attempted a technical climb of Ramdung.  We failed.
Next we hope to explore Daglha Gampo, Kyirong, and other impossible-to-get-permits-for places.  Those plans (our "thinking page") are detailed here, password is kunshi      (On that page scroll down to the Google Map aerial views; zoom in and out, great fun.)
2009: Guge, Xanda, Kailash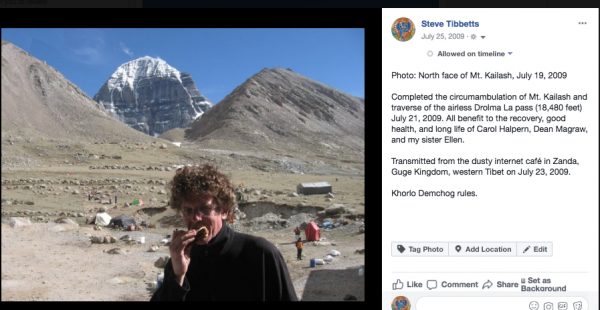 2011:  Dorje Drak, Dzong Kumbum, Tsogyal Lhatso, Chimpu, Yarlung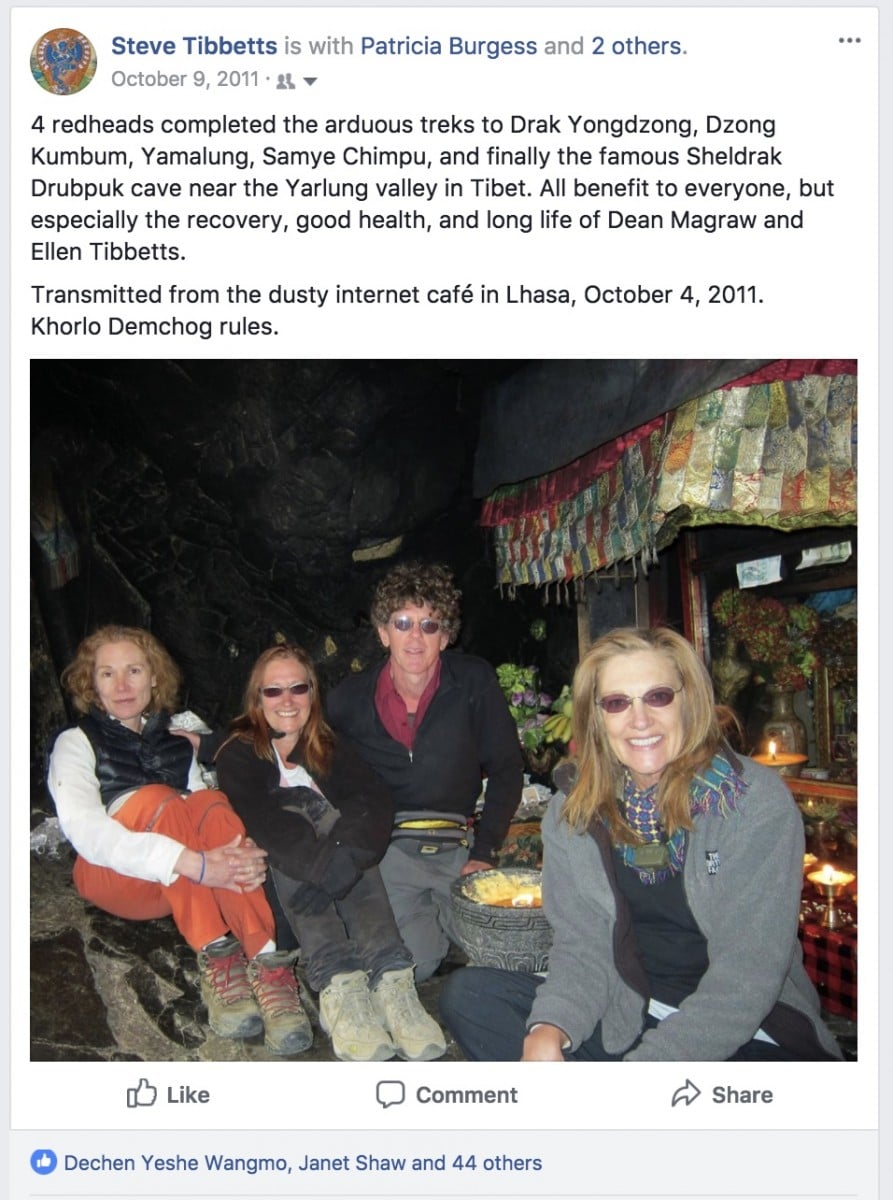 2013:  Lapchi, Bedung, Na, Mt. Ramdung